IFBTA and RSPA Announce Partnership, Bringing New Technology Offerings to Members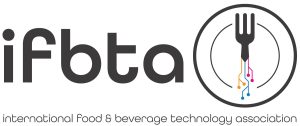 Washington, D.C., June 22, 2023 – The International Food and Beverage Technology Association (IFBTA) and Retail Solutions Providers Association (RSPA) announced today that they have forged a technology partnership to bring together the members of both organizations.  The organizations have shared interests, missions and touchpoints between food and beverage operators, technology providers, application developers, and value-added resellers (VARs), where the partnership will provide value across the board by working together to enhance networking and educational offerings year-round.
The IFBTA will support the RSPA by offering a platform for education and engagement for their membership as well as the opportunity to connect directly with operators in local and regional markets. Similarly, RSPA members are Channel Partners who have a unique understanding of the markets they serve, which benefits operators in these markets by providing engagement in conjunction with IFBTA Chapters and joint events developed and offered by both organizations.
"Technology is key to foodservice operators and oftentimes, it is local RSPA member representatives of the suppliers and developers of those products and services who are on the front line with the customer," said Rob Grimes, CEO of the IFBTA. "The RSPA partnership will offer new areas for IFBTA members to source new technology and ultimately find the tools that will allow them to have the most efficient and effective technology for their businesses."
"Both the IFBTA and the RSPA have missions to accelerate the success of our members, and this new partnership does exactly that," said Jim Roddy, President and CEO of the RSPA. "The importance of technology in foodservice operations has increased the past few years, and our VAR members have responded to that challenge by developing and delivering the best solutions to their merchants. This is an excellent opportunity for our members to help IFBTA members."
The multi-year partnership between the IFBTA and RSPA includes cross-promotional offerings and opportunities at various association events, networking events, education and certification, in-person and virtual meetings, and new joint offerings to be developed between the organizations.
# # #
About the IFBTA: The International Food and Beverage Technology Association (IFBTA) is a nonprofit trade association which promotes the use of technology within the global food and beverage industries with a specific focus on education, networking, certification, research, and events, while aligning with other industry associations and groups in support of their technology related initiatives. Visit www.IFBTA.org for more information.
About the RSPA: The Retail Solutions Providers Association (RSPA) is North America's largest community of VARs, software developers, vendors, and distributors in the retail, restaurant, grocery, and cannabis verticals. We're a fit for any organization that's serious about growth in those markets. For more information, visit www.GoRSPA.org.
Contacts: Lauren Selman
Lauren@ifbta.org, 301.978.7314
Chris Arnold
CArnold@GoRSPA.org, 704.940.9778