Chapters
Below are the chapters you can join today. However, we are actively working toward adding new chapters. Interested in opening one in your local community? Get in touch!
See Chapters


Kevin Bentley, Chapter Co-Chair
Head of Technology, North America, Jollibee Foods
Kevin brings over 20 years of leadership experience, building teams and directing projects. He is a highly strategic individual who has a knack for seeing the big picture, and his highly diverse background, along with his creative and collaborative approach to business and relationships, fits well in just about any culture.
Kevin brings a unique perspective to his technology leadership role due to his background in Brand Mar-Tech, where he worked for Johnson & Johnson, as well as his experience as a Collegiate Athlete and an NFL professional athlete, where he served as a Multi-year Team Captain.
Prior to joining NEAE, Kevin's most recent position was at Inspire Brands as Director of Automation and Innovation, where he oversaw technology for over 32,000+ restaurants and created the first corporate owned 5 brand ghost kitchen.
Other experience includes Tropical Smoothie as a restaurant tech consultant, Infosys as an IT consultant, Owens Corning, where he rolled out CRM globally, and Arby's, where he rolled out PAR-POS to over 1100 corporate restaurants and also oversaw the franchise business for two years.
Kevin is a devoted husband to his wife, Christina, and proud father of four daughters (Kennedy, Kayden, Kendal, and Kaylani) and a son (Kevin Jr). He attained his MSIS from Northwestern, MBA from Rice University, and undergrad degree in Communications and Business Institutions, with a focus on Organizational Leadership from Northwestern University.
Kevin's distinctive life and career experiences have helped him become a skilled problem solver, fostering productivity, positivity, creativity, and efficiency among his direct reports, cross functional teams, vendor partners, and peers.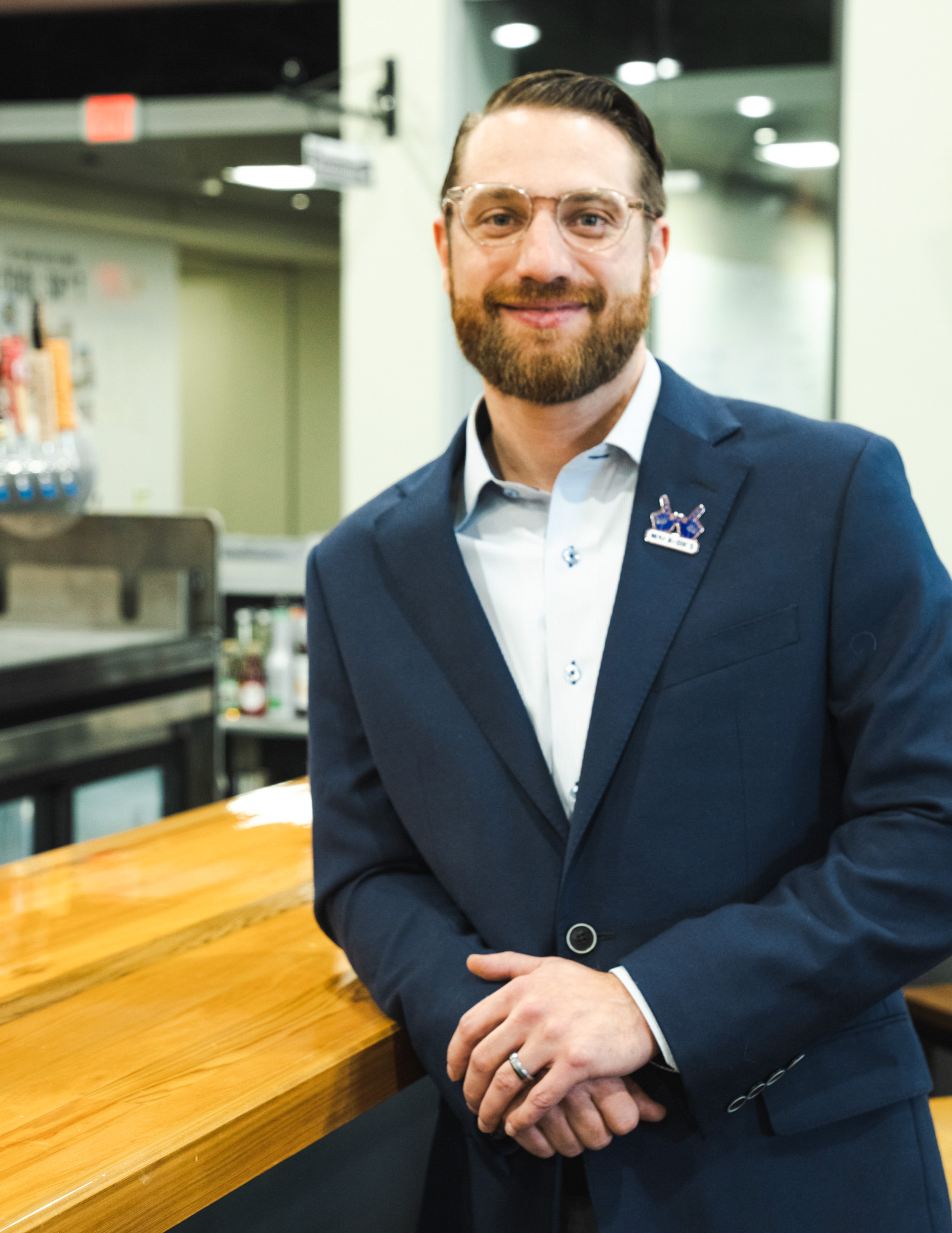 Jared Hinshaw, Chapter Co-Chair
Sr. Director of IT, PMO, Inspire Brands
Jared Hinshaw has 10+ years of experience in the restaurant industry working with international, national, and regional brands where his focus has always been on building high-performing teams while providing strategic guidance on technology that drives top and bottom-line efficiencies for the brands and franchisees he works with.
Before moving into his current role, Jared previously worked at Walk-On's Sport Bistreaux where he was responsible for leading the vision, strategy, and execution of Walk-On's Information Technology initiatives.
Chapter Partners:


Lori Ness, Chapter Co-Chair
Director of Store Systems, Hard Rock International

Elizabeth Ochoa, Chapter Co-Chair
Senior Manager, Payment Systems for Universal Parks and Resorts

Tom Seeker, Chapter Co-Chair
Chief Information Officer, Earl Enterprises
Tom Seeker is a proven leader in Information Technology with extensive experience in hospitality with over 20+ brands, manufacturing, and the Audio-Visual sectors. He has held various roles in the IT industry throughout his career starting as a Desktop Analyst, Database Developer, Network Engineer and transitioning into leadership roles such as IT Manager, IT Director and Vice President of IT.  In addition to the hospitality sector, Tom has led IT Teams in Manufacturing, Audio Visual, Marketing Research and Utilities.
Tom is currently the Chief Information Officer (CIO) of Earl Enterprises. In this role, he leads a team of Information Technology professionals that support the 13 Restaurant Brands that make up Earl Enterprise. These well-known brands include Planet Hollywood, Toojay's, Brio, Bravo, Bertucci's, Buca Di Beppo, Earl of Sandwich, Seaside on the Pier, Cafe Hollywood, Chicken Guy, and The Breakfast Club.  In addition to the brick-and-mortar brands, he also works closely with Virtual Dining Concepts for brands such as Mr. Beast, Pardon my Cheesesteak, and numerous others.
Previous Brands include Outback, Carrabba's, Bone Fish, Cheeseburger in Paradise, McGuires Irish Pub, Crabs, Flounders, Barnhill's Buffet, Shrimp Basket among others.
Along with his IT experience, he served honorably in the United States Navy for 10 years as an Electronic Warfare Technician and is a veteran of Desert Storm among other conflicts across the globe.  Accomplishments include Eagle Scout, 2nd Degree Black Belt in Taekwondo with the ATA and is an avid trumpet player.  Tom is married to his high school sweetheart and has three children who reside in Orlando Florida.
In addition to the IFBTA, he currently holds a position on the Board of Governors with the Restaurant Technology Network.
Chapter Partners:


Douglas Davis, Chapter Co-Chair
Information Systems Coordinator, Monical Pizza
I have worked in the computer and information systems arena since the early eighties spending most of my time as a programmer/consultant. For over 25 years, I've headed up the Information Technology Department of Monical Pizza Corporation located in Bradley, Illinois. Monical's Pizza is a medium-size restaurant chain boasting 60+ locations throughout Illinois, Indiana, Missouri and Wisconsin – half of which are corporate and half franchise operated. While my title is Information Systems Coordinator, my responsibilities are many and varied. As well as overseeing the support of all things computer throughout our corporate chain, I also keep track of communication systems both wired and cellular.
My favorite part of working here is when we roll out something new and it works so well that everyone is excited about it. This is true of our new Point-of-Sale System by FoodTec Solutions, Inc. of Boston, MA. This new system has allowed us to add online ordering, integrated security, inventory management, labor scheduling and many other features that help ease the process of managing a restaurant. Additionally, we have rolled out a unified gift card system that includes eGift cards as well as plastic gift cards. We have implemented this throughout both our corporate and franchise locations with great success. Finally, we are working on the new and updated Monical's Pizza App that operates on the iOS and Android platforms. It provides the fastest means to order the best pizza in the Midwest.
When not at the office, you will find me involved with my family and my church. I have five children, three of which are married. The hardest part is they live far away in Texas, Ohio and Peoria/Galesburg, IL. On any given weekend, you will find me traveling to take an active part in their lives. I am also the proud grandfather of three. (Pictures shared upon request, of course).

Samuel Stanovich, Chapter Co-Chair
SVP Development & Alliances for Big Chicken
Samuel, also known at the International People Connector, has been involved with the hospitality industry over two decades. He has developed expertise in strategic sales and marketing. Samuel primarily works on the leadership and development as Area Representative for Firehouse Subs, responsible for Northern Illinois and Northwest Indiana. Before assuming his current position, Samuel was Director of Partner Product Development & Industry Relations, National Restaurant Association including the support of the National Restaurant Association Military Foundation. Samuel's past experiences include: President & CEO of the Heritage Corridor Convention and Visitors Bureau, in addition, he is a 12-year veteran of Marriott International.
Samuel holds a bachelor's degree in hospitality management and associates degree in Hotel & Restaurant Management from Johnson and Wales University. Samuel volunteers his efforts to serve on the board of directors and finance chair for the Bellwood-Proviso Chamber of Commerce and recently past board member of Housing Forward, an Illinois based homeless prevention organization.
Samuel frequently presents at international industry events and really enjoys presenting as guest lecturer to local hospitality programs. Samuel resides in Riverside, Illinois with his wife (Carmia), and children (Constantine and Adriana).

Carissa De Santis, Chapter Co-Chair
CTO, BRIX Holdings
Carissa is the Chief Technology Officer of BRIX Holdings, LLC.  She also serves as Chief Technology Officer for Friendly's Restaurants through a shared services arrangement between BRIX and Friendly's Restaurants.  Prior to joining Friendly's Restaurants and BRIX Holdings, she spent more than 15 years as a technology and operational leader for global restaurant organizations and was most recently Chief Information Officer at Dickey's Barbecue Restaurants, Inc., where she led the technology group driving significant growth across all their channels and brands. Prior to Dickey's Barbecue Restaurants, she led all restaurant technology for the global TGI Fridays chain, where she focused on improving and integrating all systems-enabled initiatives for their in-store experiences.

Pankaj Patra, Chapter Co-Chair
Chief Digital & Technology Officer, Denny's
Pankaj Patra is the Chief Digital & Technology Officer at Denny's. Prior to his work at Denny's Pankaj served as senior Vice President and Chief Information Officer at Brinker International, Inc., where he oversaw information technology and data security for Brinker and its restaurants brands. Pankaj is a longtime BrinkerHead and has served in multiple information technology leadership roles to help transform Brinker into a leader in restaurant technology. While his proudest moment is taking on his current role leading technology, he will always remember starting his IT days in a small closet developing software. Pankaj officially joined the Brinker family in 2012, but has a much longer history of about two decades working with the company through his previous roles at On the Border and Cognizant Technology Solutions.
Pankaj and his wife have one son and the rest of his family resides in India, so he leverages technology to call them on the way to work every day. In his spare time, you can find him watching any sport – he loves them all! Pankaj earned his undergraduate degree from the National Institute of Technology, Rourkela and went on to attain his MBA from Southern Methodist University. He is a member of the Dallas chapter of the International Food and Beverage Technology Association.

John Doyle, Chapter Co-Chair
CIO, Fiesta Restaurant Group
Since 2019 John has served as the Chief Information Officer for Fiesta Restaurant Group (NASDAQ: FRGI), the owner/operator of Pollo Tropical, as well as Taco Cabana up until that brand's sale in late 2021. His time with the company has largely been spent refactoring technologies in light of fundamental business changes introduced by COVID. Innovation focus has been consumer-facing smartphone interactions: a new, owned mobile app for online ordering, seamless integrations to delivery service provider platforms, and a cutting-edge new digital drive-thru experience.
Prior to his time with Fiesta Restaurant Group, John worked for Inspire Brands, serving in the role of VP, IT Retail Systems Management for the Sonic brand. In addition to his work with Sonic developing/deploying a modern application portfolio, in-store and above-store, and a new, cutting-edge consumer mobile experience, he was also a key member of the Inspire Brands technology leadership team designing and building the cross-brand shared technology services team upon its inception.
John served in several positions over 14 years for Ruby Tuesday, culminating in a final 3 years in the role of VP, IT, Corporate and Restaurant Systems. During his time at Ruby Tuesday, he implemented new generations of a wide-ranging slate of restaurant applications.  He built a transparent IT Governance and Steering process during a time of major change as a new leadership team took over the 40-year-old brand.
John started in the restaurant business the day he turned sixteen and worked his way through college managing restaurants; he is proud to call himself 'a restaurateur first and technology innovator second'.
Chapter Partners:


Jeremy Dunderdale, Chapter Chair
Head of IT, Cote Brasserie
Jeremy is the Head of Information Technology at Cote Brasserie with a long background in the hospitality sector covering both public and private sector including experience in operations and finance. Jeremy is interested in exploring new technologies and always looking for ways to provide great solutions for the business and to enhance guest experiences.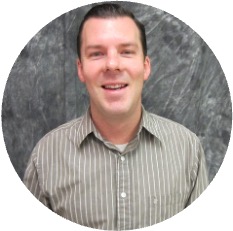 Michael English, Chapter Co-Chair
IT Department Manager, In-N-Out Burger
Mike English is the IT Department Head at In-N-Out Burger.  With a long history in both restaurant operations and software development, he now leads a team of skilled IT professionals in the development and implementation of innovative IT solutions.
Mike is passionate about using IT strategy to support In-N-Out's operating objectives. He is a strategic thinker with a strong track record of delivering results through the use of technology. Under his leadership, the IT department at In-N-Out Burger has successfully implemented several complex projects, including modernizations in ERP, Human Resources, and Point-of-Sale systems, development of a new e-learning platform, and implementation of a warehouse automation.
Mike's leadership style is collaborative and comprehensive, and he places a strong emphasis on developing a positive team culture. He believes that associate engagement and development are critical to the success of any organization, and as such, he invests in the professional development of his team members.
In his free time, Mike enjoys spending time outdoors with his family surfing, camping, hiking or just having fun at Disneyland.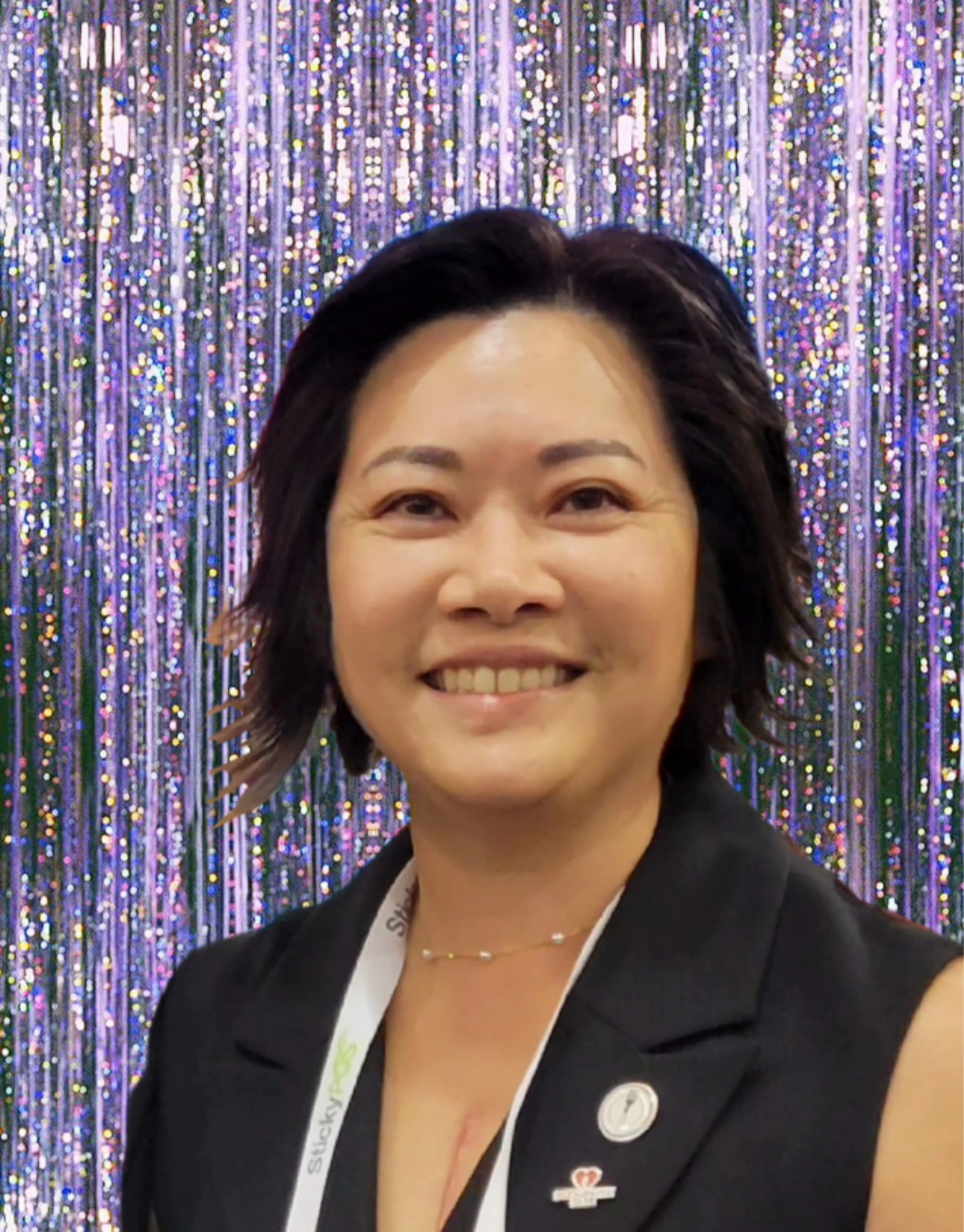 Kathy Alcaras, Chapter Co-Chair
Director of IT, Norms Restaurants
Kathy is the Director of IT for NORMS Restaurants. NORMS, "Where Life Happens" has been an icon of the Southern California Restaurant and Pop Culture scene since 1949, and was one of the first 24/7 restaurants opened in Southern California.
Kathy has been in the Restaurant Industry for 35 years, where she was in Operations for 14 years, and then the rest in IT. Her past experiences range from restaurants of full-service in fine dining and casual dining, quick service, as well as grab and go concepts.
She has a passion for restaurant technology; knowing that it constantly continues to evolve, and that we can implement technology to help improve work efficiencies and enhance customer service & satisfaction in the restaurant space.
Kathy was the previous Southern California Chapter Chair from 2017 – 2022 and is joining forces again to Co-Chair this Chapter. Kathy is currently on the Board of Directors for the California Restaurant Foundation, where her focus is on fundraising and sharing awareness for Restaurants Care and for ProStart – for the students who will become our future restaurant leaders!
She previously served on the IFBTA Board of Directors, as well as with the National Restaurant Association as a Board Member and Chair. She is also a proud member of WORTH – Women of Restaurants, Technology and Hospitality and urges women of restaurants: technology, and hospitality to join!
Kathy was also awarded "Top Women in Restaurant Technology" in the Innovator category by Hospitality Technology Magazine at the MURTEC Conference in 2021 for spearheading the launch of a new contactless scan-order-pay model with a previous employer in 2000, during the pandemic.
In her spare time, she enjoys attending Hawaiian Festivals and Shows here in the "mainland", as well as outdoor sports like snowboarding, swimming, off-roading, and eating out!

Chris Incorvati, Chapter Chair
Director of Cafe Technology, Panera Bread
Chris Incorvati is the Director of Café Systems for Panera Bread. Chris oversees the Delivery, Café Real Time Operations Engine (CORE) and Market Place Integration software development teams at Panera. He Joined Panera in 2018 as part of Panera's acquisition of Au Bon Pain in 2018.
Chris also leads the Café Systems Point of Sale and Internal Help Desk teams for Au Bon Pain. He Joined Au Bon Pain in March of 2013. Prior to joining Au Bon Pain, Chris was the Information Technology leader for Legal Sea Foods. As Director of IT at Legal Sea Foods, Chris led an award winning team recognized for innovations in technology and customer engagement for use of wireless tableside ordering and payment solutions. In 2006 the Legal Sea Foods team rolled out the first Ingenico Pay at Table devices in the United States.
Chris brings a unique perspective to information technology with a strong background in restaurant operations. Chris was formerly a general manager for Papa Gino's Pizza and Bennigan's Grill & Tavern. . He is passionate about Point of Sale and the advantages of using wireless technology in restaurants.
Chris has over 20 years of restaurant experience as an operator and Information technology leader. He is currently the Chair for the New England Chapter of the International Food & Beverage Technology Association. (IFTBA.org).
Chris has a Bachelor of Arts degree in Communications from Westfield State College. He currently lives in Framingham Massachusetts.

Kathleen Chugh, Chapter Co-Chair
Chief Information Technology Officer, Nando's Peri Peri North America
Kathleen is an accomplished CIO SVP of IT with over 30 years' experience in IT, with the last twenty years focused in the Restaurant industry. She currently is the North America CIO for Nando's Pei Peri, where she is responsible for IT for US and Canada locations. She is focusing on strategy and innovation to move the Nando's brand forward in the North America market.
Prior to Nando's, she was the SVP of IT for Bravo Brio Restaurant Group, where she was passionate about implementing guest facing technologies and systems for the restaurants. During her tenure, she prepared IT for growth, including focusing on PCI, security and digital initiatives. Kathleen got her start in the restaurant industry working at Wendy's Intl. She led the Project Management Office, worked closely with Franchisee and implemented Wendy's first web-based systems as part of Store Automation initiative.
Kathleen was a board member for two years at the Ohio Restaurant Association (ORA) as well as a board member for ORA Education Foundation. She also served as the Committee Chair for the Technology Committee for ORA. Her first year on the board she received Board Member of the Year award. She has also been involved with the National Restaurant Association (NRA) IT Executive for 20 years, where she was part of the executive board for two years.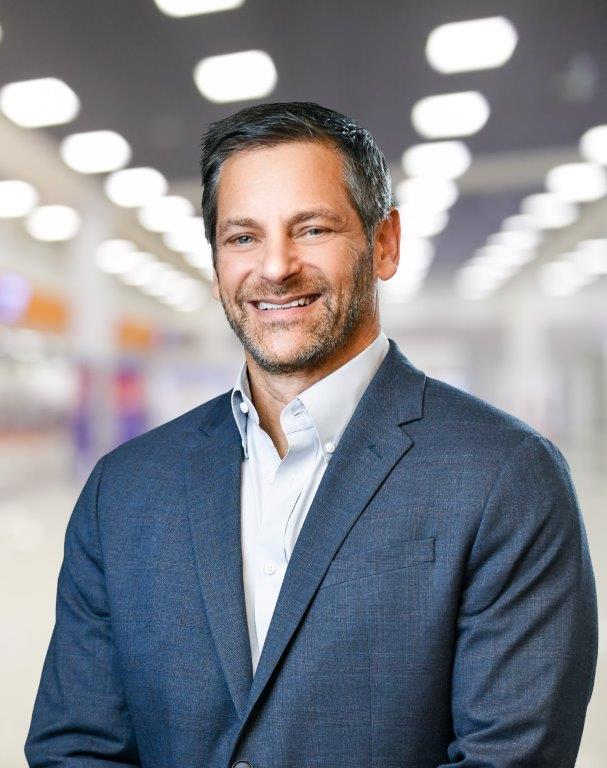 Todd Kaufman, Chapter Co-Chair
Vice President of Information Technology, SSP America
Todd Kaufman joined SSP America in 2008 and is responsible for all aspects of information technology including systems, products and platforms used by SSP America associates and restaurant guests. His overall strategy is to develop innovative, leading edge technology infrastructure that enhances the guest experience, ensures associates are positioned to work efficiently and positions SSP America as a leader in the food travel industry. Todd has led development, testing and rollout of the innovative tools such as mobile ordering, Order at the table, Virtual Kiosks, Mobile payments, pay at table, interactive touch screen menu boards and tablet and Kiosks ordering.
During his tenure with SSP America Todd rolled out a single platform of MICROS POS to all locations and units. He implemented a web-based scheduling tool for all locations and employees as well as implemented a web-based dashboard and key business indicator tool and designed a point of sale system to integrate the company's financial, human resource, time keeping and operational systems.
Prior to SSP America Todd served as the senior manager for POS projects at IHOP (now Dinequity) providing technology services to more than 1,000 restaurants.  During his tenure Todd implemented a wide range of technology solutions including the successful roll out of a 900+ location store reporting portal as well as return on investment, risk assessment, training plans, for the company's "Single Point of Contact" help desk solution.
Todd is native of the Washington, DC area, a graduate of the University of Maryland.